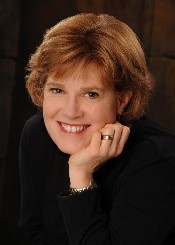 Margaret Mallory
has stopped by today for an interview. We welcome the opportunity to learn more about you and your new release.
Let's get started....
What is your favorite thing to do when you are not writing?
My favorite things to do are reading and watching movies. Unfortunately, I've found I have a lot less time to do either since I became an author. When I can get away, I love to hike or travel with my family.
What books are sitting in your TBR pile right now?
The Viper by Monica McCarty, In Bed with a Highlander by Maya Banks, The Heir by Grace Burrowes, Taken by the Prince by Christina Dodd, Midnight's Wild Passion by Anna Campbell, Lord Langley is Back in Town by Elizabeth Boyle, and Tempted by Fate by Kate Perry. That's just one pile. I'm way behind on my reading!

Since I write adventurous romances, I look for a period with a lot of conflict. I found exactly what I wanted in the year 1513, in the wake of the Scots' disastrous loss to Henry VIII's forces at the Battle of Flodden. My four Highland heroes return from France to find their king and chieftain dead, a rebellion brewing, factions fighting for control of the crown, and their clan in grave danger.
I still had to decide where in the Highlands my heroes would call home, which meant finding a clan for them. When I discovered that the first chieftain of the MacDonalds of Sleat had six sons by six different women and that the animosity among the six sons led to two generations of murder, I knew I had found my clan. Consequently, my heroes return home to the beautiful Isle of Skye.
Please share something you found most interesting or fun you did to research your book?
I was very lucky to be able to take a trip to Scotland with my daughter to do research for this series, and the trip was amazing! (I have slide shows with photos from my trip on my website.) I turned in the manuscript for the first book, THE GUARDIAN, just before I got on the plane, but I knew I would have the opportunity to make changes if I found th
at the places in the book did not look like I had imagined them.
Seeing the ruins of "my" clan's castles that I was using in my books was so incredible I wanted to weep. The Isle of Skye was gorgeous, and I kept finding new places I wanted to put in my books.
I had not planned to include Edinburgh in any of the books. After exploring Edinburgh Castle and going on an underground tour of medieval Edinburgh, I decided I had to send the hero and heroine of
THE SINNER
on a journey there. Thanks to my trip, my hero gets tossed into a cell in the bowels of Edinburgh Castle by the Duke of Albany. Such fun!
Action adventure or romantic comedy? What is your favorite movie lately?
I've seen one of each kind lately that I'd happily see a second time. I absolutely LOVED the young heroine in Hanna, a futuristic action-drama. (Eric Bana, who plays Hanna's father, was a bonus.) I laughed my head off watching Bridesmaids. These two movies couldn't be more different, but I enjoyed them both.
I'd love to respond to comments or questions! I'll give a signed copy of THE GUARDIAN, Book of THE RETURN OF THE HIGHLANDERS, to one of the commenters. Thanks for having me as a guest, Lucy!