Talented author of more than a dozen incredibly researched and written historical romance novels for Dorchester publishing, Theresa Scott has released two of them in eBook format. So, if you didn't get a chance to read her the first time around, now is your chance!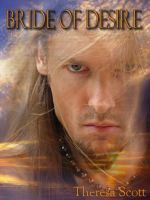 Bride of Desire
ebook By Theresa Scott
Published: Jan. 03, 2010
Words: 117698 (approximate)
$4.99
When Brand, a strong and handsome Viking, crosses the northern seas, he discovers that the beautiful Indian woman he takes captive on his voyage threatens to become more important to him than his mission. For Winsome, capture by the virile Viking means she fights her feelings for him until she realizes she must become his bride of the heart, as well as his bride of desire...
~ ~ ~ ~ ~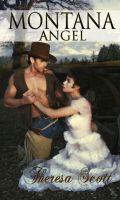 Montana Angel
eBook By Theresa Scott
Published: Feb. 14, 2010
Words: 90435 (approximate)
$4.99
Justin Harbinger returns to claim his bride-to-be at the end of the Civil War and finds her married to another man, and holding a baby in her arms. When Amberson Hawley sees the man of her dreams stride back into her life, it is far, far too late. She is married to another man. How can she again face the man who'd once claimed her heart, and who is now a dire threat to her new way of life?